What you need to Know to Fully Enjoy Mingus and the Nunt
This introduction is written for neophytes who may have been tempted to read the Daily Mingus first, and who might have been confused by whatever offerings it brings on any given day. Nunt.com is Canadian writer Mingus Tourette's official site, and it boasts fistfuls of material written by Mingus Tourette, info on his first published book, his various artistic projects, contests, associates and archived writings. And such.

Nunt: the book
Nunt is Mingus Tourette's first book, which came out in September 2004. It is described by his publisher as "the shocking story of a man who walks out on his wife and embarks on a ferocious two year odyssey of womanizing and alcohol-fuelled violence across a barbaric America".

"Nunt makes Fight Club look like Three Little Bunnies... these verses have something to mortally offend everyone who reads them. I devoured them in one sitting (before they devoured me), struck again and again by their tireless and imaginative violence - passion, really. Tourette wrenches tormented, nihilistic and surreally brutal feelings out of the pornographic and into the poetic. Like drinking yourself sober, there's virtue in the excess." – Daniel Richler

Nunt is available in some fine books stores, and is also available for online purchase at ZygotePublishing.com. Read some reviews here. Or watch the trailer here.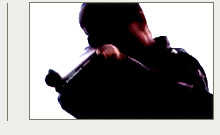 The Daily Mingus
The Daily Mingus is Mingus Tourette's regular column / blog detailing his obsessions with writing, drinking binges and his oft-catastrophic relationships with women. It also ranges to his distaste of American politics, his fascination with hippos, evolution, religion, sex dolls and the eventual rise of our robot masters. Anything goes, so don't be surprised.
Mingus' Dream
(or how I learned to stop worrying and love the all-consuming obsession)
Mingus has a dream. It is noble and disastrous, but there's nothing he can do about it. He wants to write, full-time, as a day job. He has written more than a dozen long-form pieces before the age of thirty, and can't shake the need to keep writing. The less said about this obsession and its personal costs, the better.


Zygote Publishing
Zygote Publishing is a brand-new publishing company which put out Tourette's first book. As I know the people involved, and most of the project developed over drinks and nachos, I am doing a good chunk of the work where I can. Especially in the publicity and media department. It is my personal philosophy that writers should be heavily responsible for promoting their own work. If they do not, they stand a good chance of being lost in the cultural milieu. I advise all writers to learn something about marketing, branding, and the variety of media available to them. Be fearless in pushing literature into realms where only television, music and film stars dare to tread. If the work is important, support it.

Currently, Zygote Publishing is also acting as the distributor. Booksellers and wholesalers, are urged to contact the Zygote people about ordering books now. Regular industry discounts and professional invoices apply.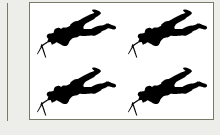 Obscenity
Mingus Tourette often writes in a way that may be considered obscene by certain people. Obscenity, however, lies in the eyes of the beholder, and in Mingus' eye, it is far less obscene to us the dreaded c-word cunt than it is to invade a sovereign nation in the name of oil and the Christian God. If you don't like the use of obscenities, please fuck off now.
Community
A small community has grown up on the comment boards. They are friends, online colleagues and they are to be treated with respect. Certainly, there is no censorship, but pinheads will be wittily dispatched with invasive insights and bone-crushing insults.



Contests
Tourette likes holding contests. They are usually digital artwork contests based on Tourette's written work. The latest contest was Tourette's Summer Tournament of MegaEvil, which had a hell of a prize. A HELL of a prize.


The Write The Nation Tour
In October of 2004, Mingus Tourette and a volatile band of writers embarked on a three week cross-country book tour unlike any in the history of Canadian letters. It was called the Write the Nation Tour. Mingus drove 12 000 km in three weeks, hit fifteen different readings with ten different poets - all in a pink ambulance. It was an experience.

Mingus Tourette and the Need for Human Contact
If you wish to contact Mr. Tourette, please email him at tourette ATT nunt.com . He is available for media contact at all times, and is also available to the general public for extended drinking, walking, bullshit and massage sessions.