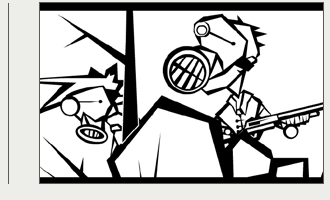 The post religious holocaust tales of Mingus Tourette and Sweaty Charles, set in the days of Revelations. Written by Mingus Tourette, and illustrated by Victor de Guerre.

Ascension is the great white hope, due out sometime after Nunt and Slap hit the airwaves.

To See trailer, click on devil's head below. Music still to come.