Tourette's Summer Tournament of MegaEvil - The Big Vote
If you haven't already, read Nunto 35 before you get started to understand what these artists are trying to say. And if you don't know what's at stake, check out the MegaPrize.

There are twenty pieces of artwork below. As you look at them, note your favourite one. When you get to the bottom of the page, select your favourite from the voting panel and submit your vote. It's that easy!!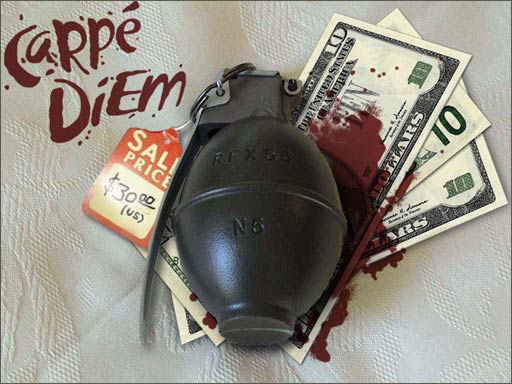 Entry 1: Carpe Diem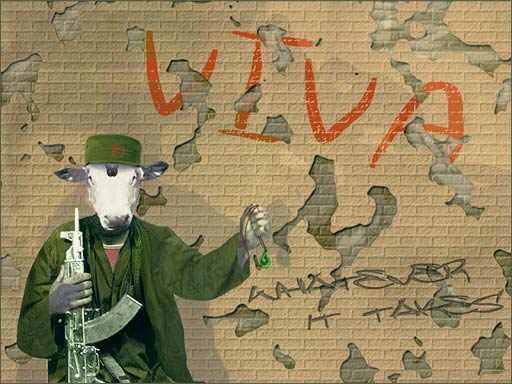 Entry 2: Viva Whatever it Takes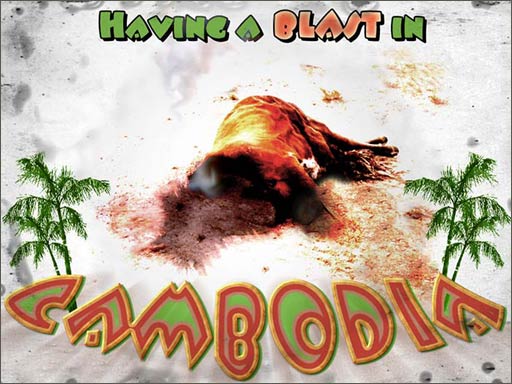 Entry 3: Having a Blast in Cambodia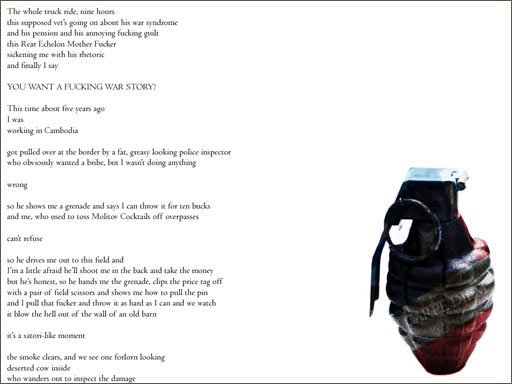 Entry 4: Grenade on White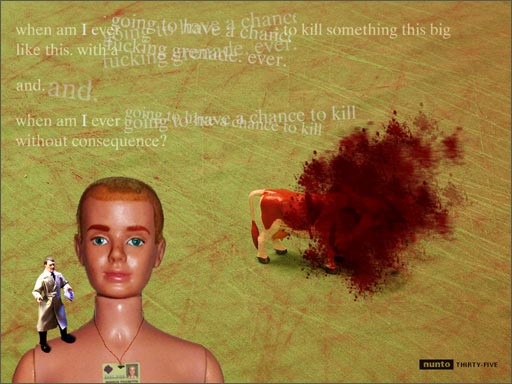 Entry 5: Action Figures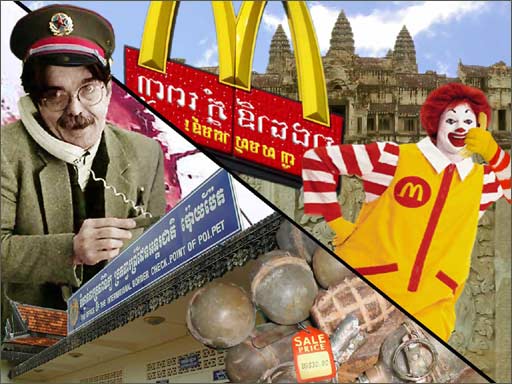 Entry 6: Ronald McDonald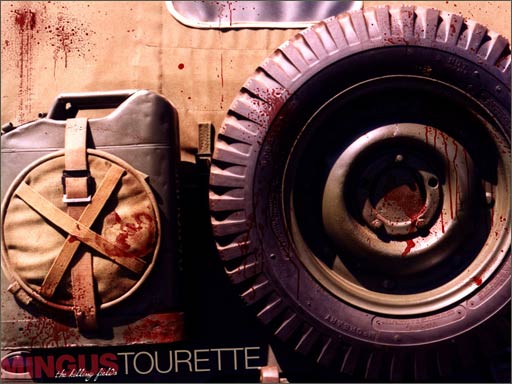 Entry 7: Bloody Jeep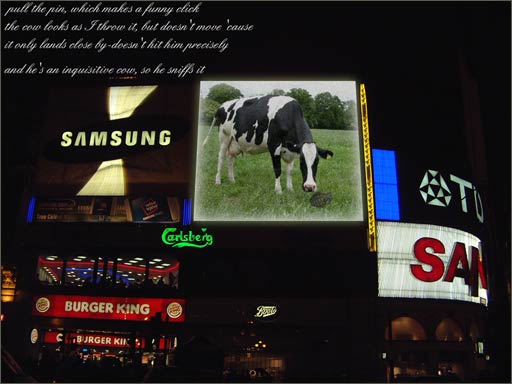 Entry 8: Big Screen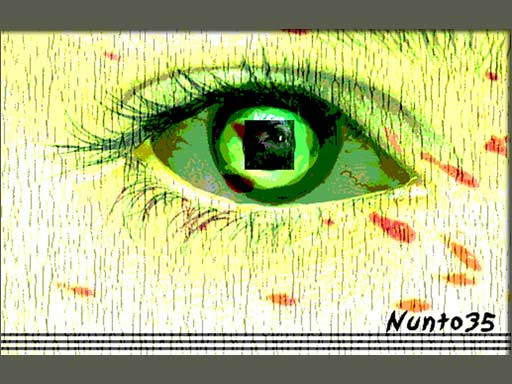 Entry 9: Calf's Eye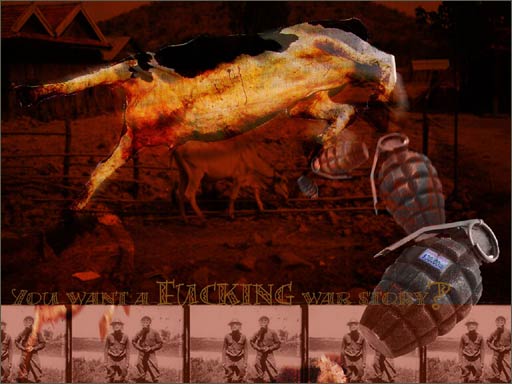 Entry 10: Ghostly Cattle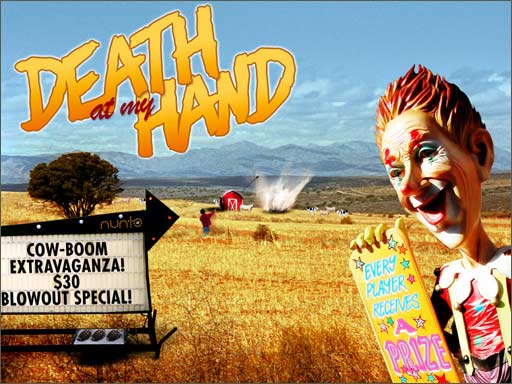 Entry 11: Cow Boom Clown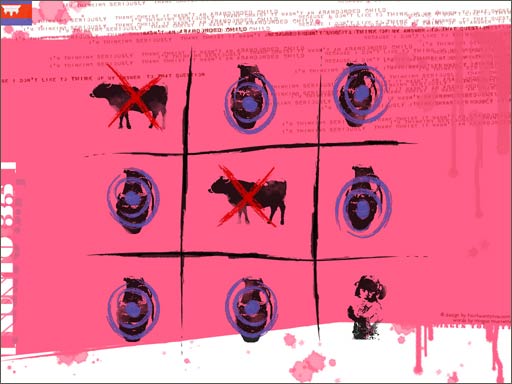 Entry 12: Tic Tac Toe Kid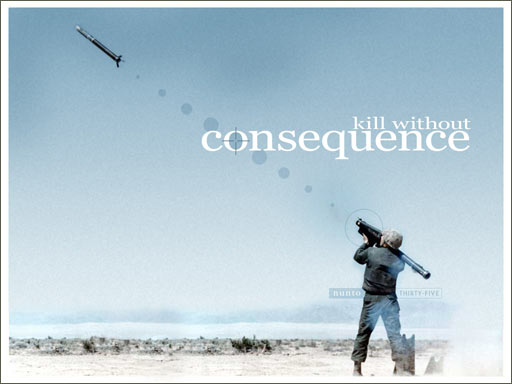 Entry 13: Rocket Launcher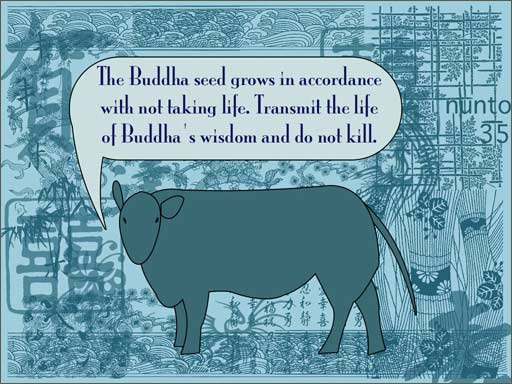 Entry 14: Buddha Seed Cow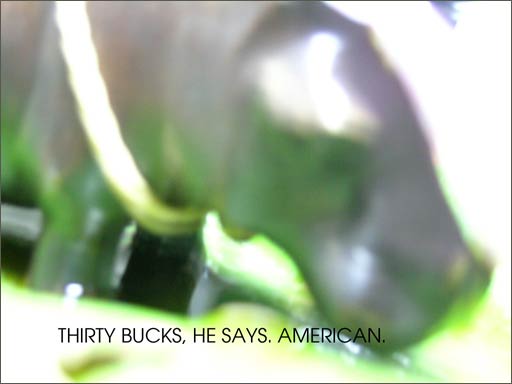 Entry 15: Green Lens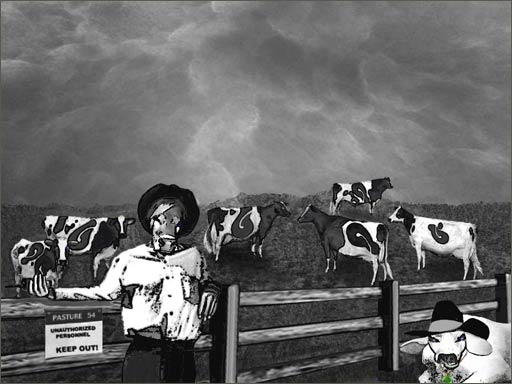 Entry 16: Cloudy Sky Cow Cowboy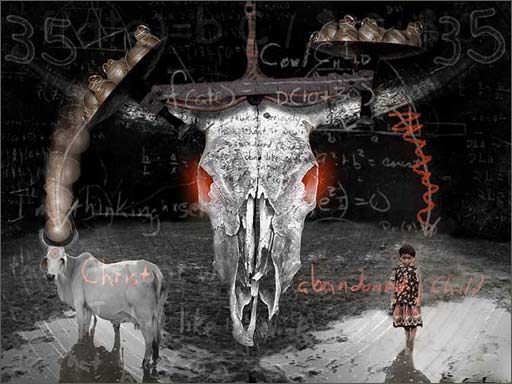 Entry 17: Cow Skull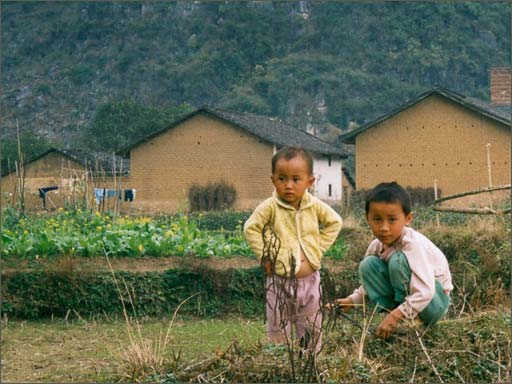 Entry 18: Children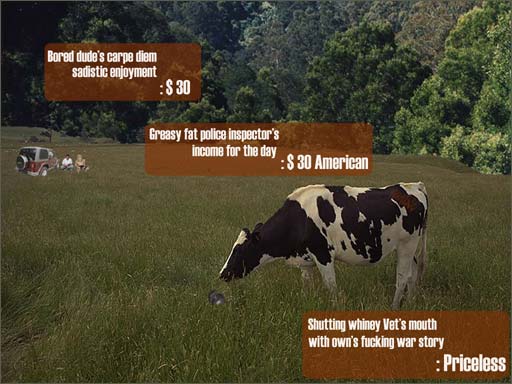 Entry 19: Sniffing Holstein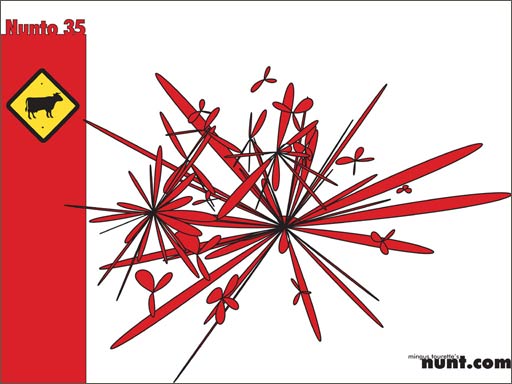 Entry 20: Yield Sign



And now you have voted!!!
The winner is "Tic Tac Toe Kid"!!!